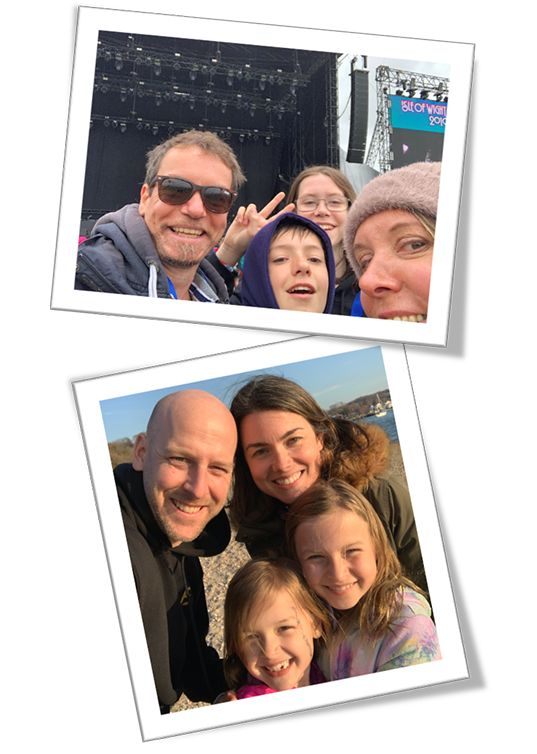 Hi, we're Trillium and Kieron, Co-Founders of the Grilled Cheese Coaching Company
Having spent more than 35 years combined in corporate and private leadership roles in the People and Technology spaces, we understand how difficult it is to balance all of the competing priorities in a fast-paced and rapidly changing organization. We have experienced first-hand how ineffective, unprepared managers create time-consuming problems like disengaged teams, performance headaches, high turnover, and employee relations nightmares.
Building on that experience, we've developed innovative and effective solutions to manager and leadership development that combat the costly and time-consuming results of ineffective leaders.
One of our highest priorities at every step of our partnership – from RFP to implementation and beyond – is to ease the heavy and demanding burden of the People, HR, and L&D teams so they can focus on the other crucial components of their strategy. Once you decide which of our leadership development solutions is the best fit for your organization, our team takes over to help you grow great managers and leaders while you reach for the stars.
We understand that while training is something you schedule, real learning doesn't fit so neatly into a one hour webinar or even a three day offsite. In fact, at least 90% of learning happens outside of the classroom, but only if you create the right conditions for that learning to occur. To maximize the learning that happens in your organization, you need to give your employees the opportunity to explore, in their own time and at their own pace, their unique combination of strengths and development opportunities.
Our solutions will leave you free to focus on what you do best so you can accelerate your impact on our world.
We specialize in partnering with rapidly scaling businesses like yours to grow great managers as you reach for the stars.
With thousands of managers and influencers from hundreds of companies all over the world using our solutions to unlock their potential, we're trusted by Fortune 500 companies like SAP, and amazing unicorns like Benchling who were recently added to the Forbes list of the 25 next $1Bn companies.
leadership development as a service
Delivering a world-class leadership development experience requires a broad range of skills and expertise. Behind every GC3 solution is an entire team committed to one mission: Growing great managers as you reach for the stars.