The majority of the 7.5 billion people on this planet, because of their geography or demography, do not currently have the opportunity to reach their full potential. That's just plain wrong. Add to that the fact that our world is facing an uncertain future, with many social, economic and environmental challenges threatening our very existence. Now, more than ever, we need to unleash all human potential if we are going to thrive together here on earth.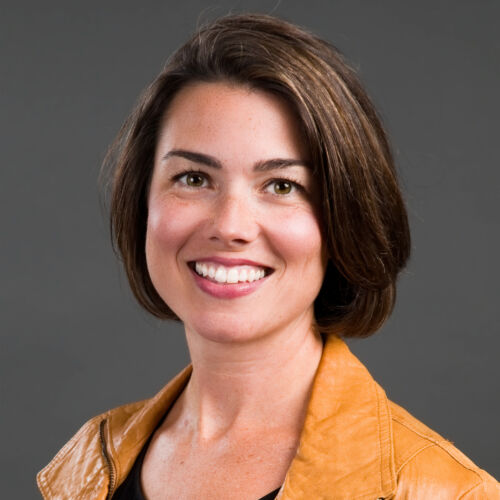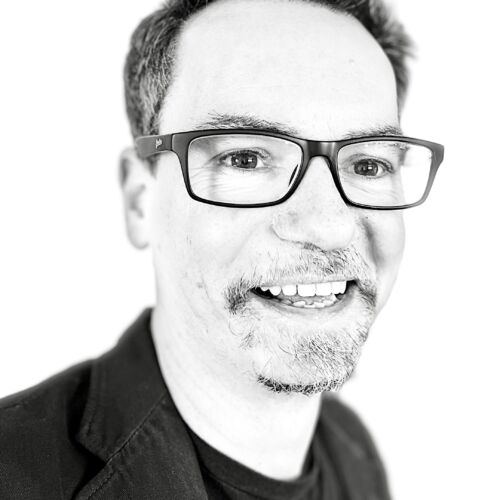 Co-Founder & Strategic Advisor
Trillium Fox, PCC, CPC
Trillium has coached, trained, and consulted for thousands of individuals, executives, and
teams across diverse organizational levels and industries. Prior to co-founding the Grilled
Cheese Coaching Co. which specializes in helping busy HR Leads at high-growth tech scale-
ups solve leadership development challenges, she gained 15 years of experience in different
roles across corporate America and spent the majority of that time as a leader in the HR and
Talent Development fields. Trillium also dedicates her time to furthering the coaching and HR
practices as President of her local ICF (International Coaching Federation) chapter, and an
adjunct professor for the MS Human Resource Management program at Stony Brook
University. She is a NY native living on Long Island with her husband, two daughters,
bernedoodle, and chickens.
"Trillium has an uncanny ability to connect with people and use her coaching skills to make
them better managers"

– Prabodh Joshi, EVP Global Product Development
"Trillium guided me with different tools throughout our work together, always finding just
the right exercise for me when I got stuck. She modeled an astonishing capacity to listen
and stay right with me, even when I myself got lost in my own thoughts. In the process, I not
only learned how to better help myself, but also learned a lot about how best to coach
another person — an unexpected benefit as I plied the lessons I'd learned and ultimately
moved into a new coaching role."

Kate Mason, Business Systems Analyst
"Trillium is a rare breed of HR partner; one who quickly builds strategic, trust-based
relationships with key business customers and becomes indispensable to the teams with
which she partners. She is able to do this through her ability to understand the business
priorities and desired outcomes, ask the right questions, leverage her OD and Talent
experience and work across the entire organization to align HR and talent strategies and
programs that drive results."

John Millea, People and Culture
Location::Long Island, NY USA
Co-Founder & Chief Executive Officer
Kieron Connelly, PCC, CPCC
With more than 25 years of business, technology and people experience, Kieron has always had a passion for unlocking potential in people and organizations. Co-Founding the Grilled Cheese Coaching Company has given him the opportunity to leverage that experience and build on that passion to help some of the world's fastest growing mission-driven companies to increase their impact in our world. Kieron lives with his wife and two teenage sons, along with a cat, two dogs, three chickens and a bearded dragon in Brighton, UK.
Kieron and I worked together during a period of high growth at Benchling in 2020 and early 2021 (this was also, of course, during the COVID pandemic). Through our coaching sessions, Kieron provided invaluable guidance to help me improve as a manager in a rapidly changing organization. Beyond helping me grow my management skills, Kieron helped me become, simply, a happier employee. By helping me examine my goals as a professional and as a person, Kieron made a lasting, positive impact during a difficult time. I couldn't recommend Kieron more to anyone looking for professional coaching.
I used to have a very skeptical opinion about coaching sessions before I had the opportunity of working with Kieron. All our meetings and conversations felt light and very natural to me, it was like talking to a friend who always had the power of leading me to think through important things that I had never stopped to think about before. I was able to grow as a professional, understand and reflect on my humanity, my goals and life purpose throughout our sessions. And besides of being a great coach he is a wonderful person!
Location::Brighton, England
The GC3 Associate Coach Network is a community of top-notch professionals with diverse training, experience, skills, expertise, cultures, and backgrounds. What they all bring to each engagement is their passion, empathy, elite International Coaching Federation credentials, and innovative GC3 techniques, tools and processes for a world-class individual development experience.
Ready to work with one of our amazing, ICF Certified, GC3 Coaches?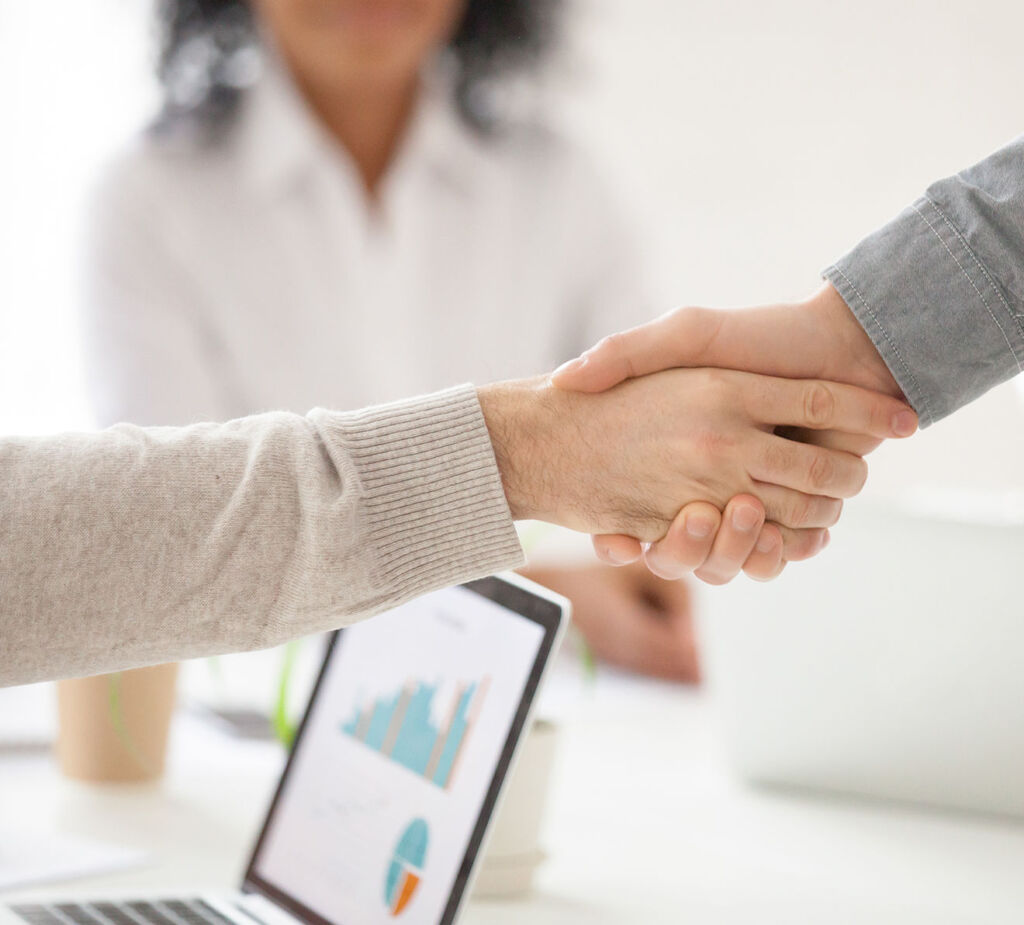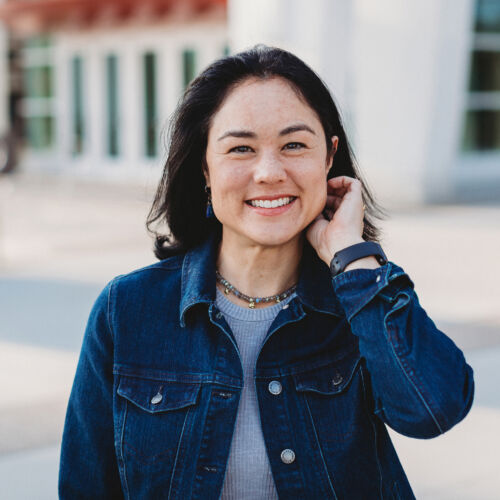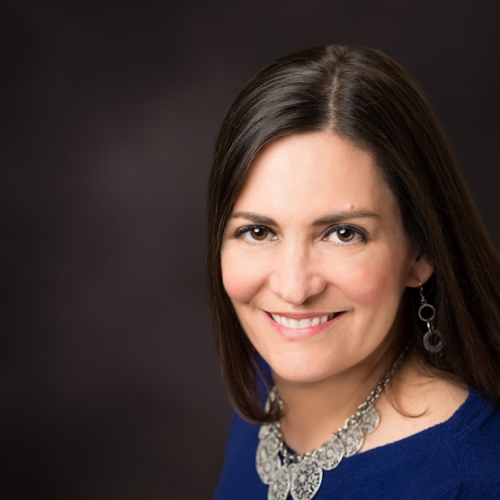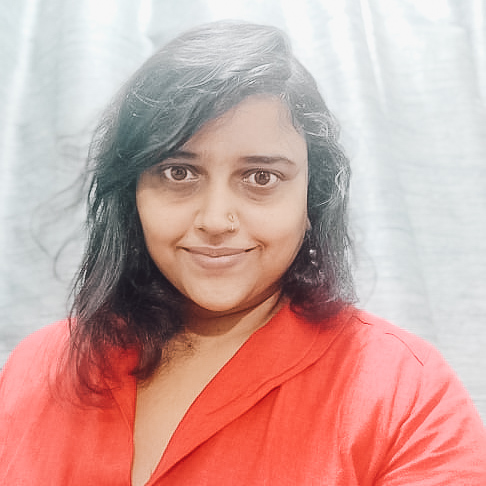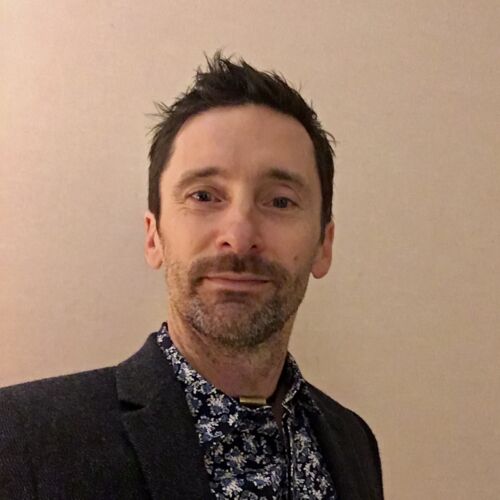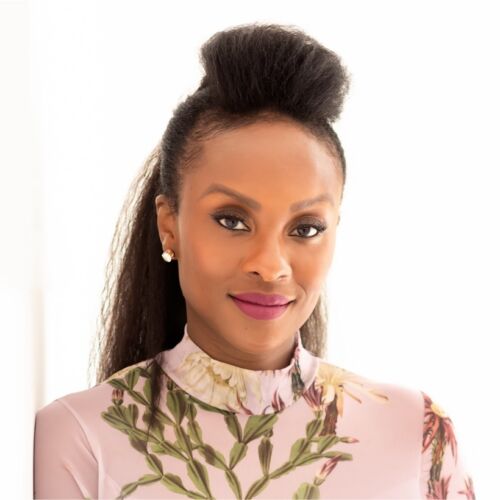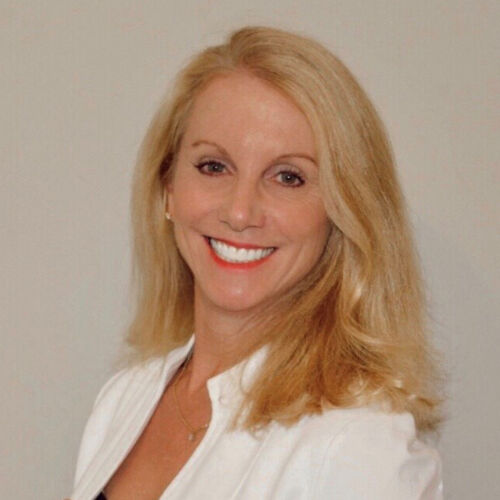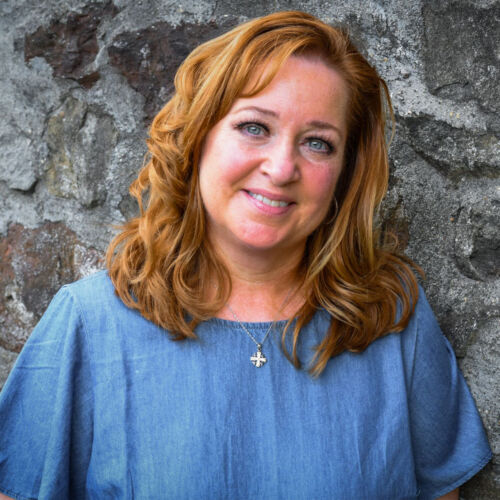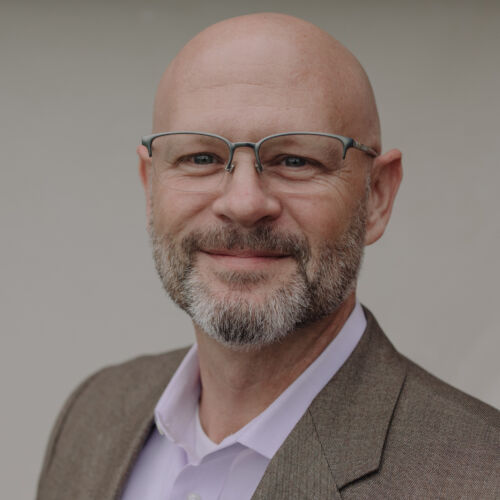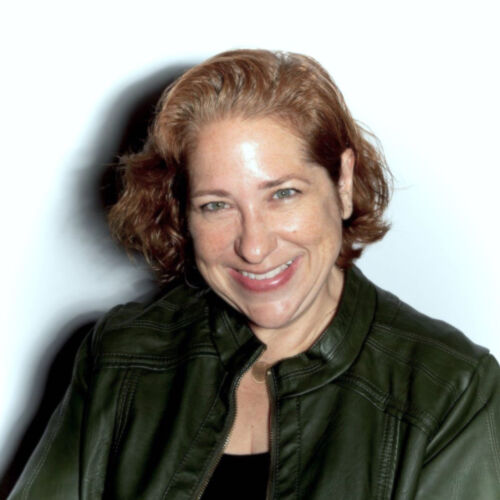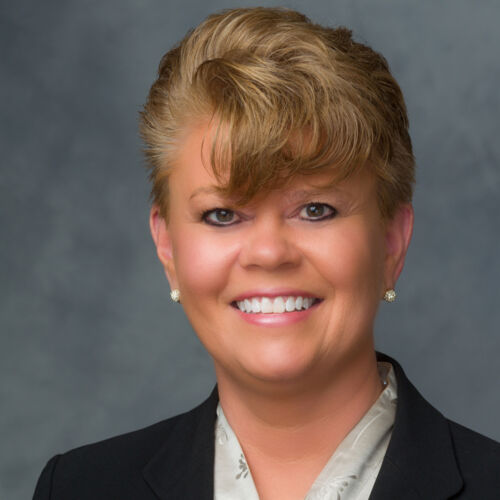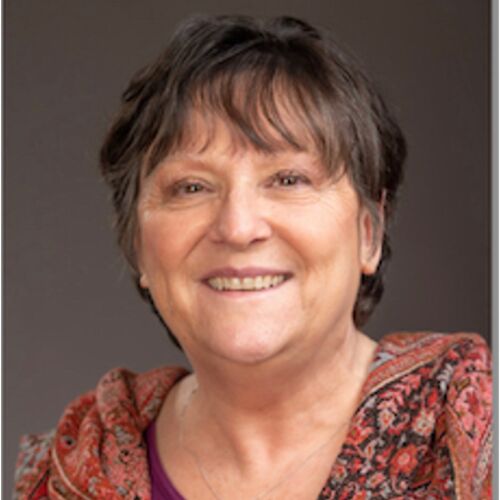 Associate Coach
Sylvia DeMott, ACC, LICSW
As an ICF-Credentialed Coach and licensed therapist with over 15 years' experience providing
therapeutic support to high-achieving corporate leaders, Sylvia has the knowledge and expertise
to assist leaders to achieve their full potential.
Typically managers and leaders come to me because they're experiencing self-doubt and holding
themselves back, and they're wanting to make a bigger impact. Sometimes they even find
themselves second-guessing their interactions with others and worrying about how their efforts
and performance are perceived. Often, they struggle with perfectionism and anxiety.
Does this sound familiar to you? If it does then I can help you.

I have helped hundreds of leaders, like you, to harness their energy and mindset so they can:
► Feel confident in their abilities to lead and manage others from an authentic and grounded
space.
► Feel empowered to speak their mind and ask for what they want and need – whether it be at
work, at home, or in their child's classroom
► Navigate and manage conflict and complex situations directly and skillfully without
withdrawing, conceding, or having to be right
► Be open and receptive to feedback without self-judgment
► Trust their intuition and judgment so that they can feel more confident
► Step into their true leadership potential, take decisive action and delegate the tasks that are
draining them of time, energy, and happiness
► Feel fulfilled, valued, and recognized for their accomplishments

Why YOU want to work with me:

> You will experience a safe space to experiment and play, where you can share what is on your
mind in confidence without any fear of judgment.
> You will be encouraged to try new things and see things from new perspectives, and learn
about yourself. You will be able to take this curiosity and openness into the areas that matter
most to you.
> You will gain clarity on your inner values and how you can express these values authentically
in your work and life, so that you can experience greater fulfillment, meaning, and purpose and
make a bigger impact.
> You will gain a clear understanding of how specific levels of energy are showing up and how
to shift them so that you're accessing your highest potential as a leader of your own life, and of
others.

What clients say about coaching with Sylvia:

"I am so grateful for Sylvia and her expertise. I appreciate that she has formal training and
experience as a therapist and a coach. She is one of the most experienced coaches I've worked
with. She truly knows how to focus exactly on what is keeping me stuck as an ambitious, highly-
driven woman professional and entrepreneur." -Lachelle Wieme

"When I think about what makes a great coach It is a combination of 1) unparalleled listening
and empathetic skills; 2) strategic mind, combined with humble yet tenacious approach; and 3)
drive to serve others. Sylvia possesses all of these qualities and I am so fortunate to have
benefited from her incredible guidance and support as an Entrepreneur and also during my Wall
Street career." -Paula Doroff
Location:Chicago, IL USA
Specialty Areas:Leadership Impact, Conflict Management, Self-Awareness, Mindset, Female Leadership
Associate Coach
Terry McDougall, PCC, MBA
Terry is an Executive and Career Coach who specializes in working with high-achievers who are
"successful but not satisfied" to help them increase the intersection of their professional success
and personal happiness. She helps busy professionals to address both internal (mindset) and
external (tactical/strategic) challenges. She has coached at levels from first-time millennial and
gen Z managers and high potentials to the executive and senior leader ranks, across a variety of
industries and functional roles.

Prior to becoming a full-time Certified Professional Coach in 2017, she was a long-time
marketing executive in financial services. Terry was part of the Senior Leadership Teams in her
corporate roles and regularly advised and partnered with senior leadership in a variety of
functional areas to support business objectives. She managed teams from 8 to 30 people and
enjoyed supporting the growth of her staff through mentoring and coaching. She has also worked
in publishing and conference services in large corporate and start-up environments.
Terry specializes in coaching in these areas:
Team management
Talent development
Performance management
Emerging leaders
Building networks
Developing professional confidence
Change management
Navigating office politics
and more.
As a lifelong marketer, Terry has had a keen interest in understanding how to motivate and
influence people to take action. As a coach, Terry brings those marketing insights into her work
with professionals to help them better understand their skills, strengths and passions, and how to
translate them into a strong vision for their career.
Terry is the author of Amazon best-seller Winning the Game of Work: Career Happiness and
Success on Your Own Terms and host of the podcast Marketing Mambo. She has a BA in
Economics from The College of William & Mary, and an MBA from the University of
Maryland. She lives in suburban Chicago with her husband and three kids.
Location:Chicago, IL USA
Specialty Areas:Mindset, Leadership, Marketing, Change Management
Associate Coach
Anita Nandini, PCC
I am a Human Resources catalyst, with 24+ years of experience in Coaching, Learning & Development, Assessments, & Consulting. An ICF-certified PCC, with over 1100 hours of coaching, my work spans multiple domains such as BFSI, FINTECH, IT( products and services), ITES, Manufacturing Pharma, etc. Have collaborated with new-age startups, MSMEs, and established organizations.
Being a passionate believer ( and trained ) in Neuroscience & Emotional Intelligence based coaching, I have leveraged it to help professionals scale to potential.
I coach professionals, executives, senior leadership, & entrepreneurs on career growth, leadership Cadre, entrepreneurial Scaling, and Individual Transformations. PepsiCo, SAP, TechnipFMC, Star Group & Deloitte are some clients that I have worked with.
Have enabled transformations in competencies like Driving Innovation, Scaling Productivity, Developing Talent, Stakeholder Partnering, and Agile Leadership.
My strong background in behavioural sciences enables me to bring an integrative and holistic approach to my coaching projects. Possesses extensive experience in Career Development, leadership development, Performance Based coaching, Team Development, managerial coaching & Career Transitioning Coaching. Am also a Hogan Certified Practitioner/ Licensed Emotional Intelligence Coach Practitioner /Belbin Team Roles Certified Practitioner/Coach.
In addition, I design & facilitate programs in behavioural and leadership development. Competency Frameworks, Leader as Coach, Emotional Intelligence, Strategic Planning, First Time Manager, etc. Work with SMEs and Startups in the capacity of a consultant to diagnose, design & implement Human Resource Management Systems ( Talent Acquisition/Talent Development/Employee Engagement/Productivity /Coaching Senior Management).
My Coaching philosophy follows Bruce Lee's simple yet profound words: Be Water, my Friend. Water is formless, colorless and odorless and is found in so many forms /formats and beautifully adapts to the vessel and serves humanity and the world in so many different ways. Being like water in coaching conversations enables me to serve my coachee in ways that are meaningful to them. Authentic connections, Unconditional Positive Regard for my coachee, and humour are elements that I bring to our conversations. I also strongly believe in creating a safe space and yet gently nudging others through discomfort to grow into their potential.
"Her astuteness in being able to read my unsaid signals, and ask the right questions enabled me to reflect deeply, and share honestly where I was at. This encouraged further meaningful, deeper conversation and created better awareness for myself.  She provided me with a safe space to connect with my self , be fully forthright and an opportunity to ideate while gently nudging me to create movement in my thinking"

Regional Head – Diversity & Sourcing –  Food & Agro MNC
"As a coach and as a facilitator, Anita does an amazing job. She has a great ability to understand various situations, empathize and help individuals in kickstarting their performance zones. The best thing is she never gives up. I myself benefitted immensely with Anita as my coach. She is very approachable and has a wonderful personality. I am really glad to have met Anita at a juncture when it was very crucial for my career. Anita, Wishing you all the very best!"

Lead Manager- Engineering- Global Oil & Gas Company
Location::Mumbai, India
Specialty Areas::Leadership and executive coaching, Career Coaching, Startup Coaching, Team Coaching, Mindset Coaching
Associate Coach & Coach Community Lead
Jon Wilson, CPCC, ACC
I bring an entrepreneurial mindset, the experience of 26 years in tech, 20 years in start-ups, and
the founding/co-founding of four companies, combined with coaching, training and mentoring
to:
-Support you as a leader to operate with peak performance, peace of mind and sustained
fulfilment.
-Explore your next adventure. What comes after career and financial success?
– Build mental fitness in you and your team. To build your capacity to respond to life's
challenges with positive rather than negative emotions and mindset.

I primarily work with leaders and teams in technology companies. I am passionate about the
outdoors, adventure and sustainability, and I bring these into my work.
Certifications:

CTI-Trained Certified Professional Co-Active Coach (CPCC)
International Coaching Federation Certified Coach (ACC)
Location:Cambridge, England
Specialty Areas:Entrepreneurship, Tech, Start-Ups, Leadership, Teams
Associate Coach
Tamaan Wilkinson, ACC, CPCC
With a background in leadership & management, employability & skills and teaching & learning, coupled with a passion for & insight into modern psychological models such as Internal Family Systems & mindfulness, I have a track record of helping my clients have greater impact with less effort by:

Overcoming the universal voice of self-doubt
Feeling more confident
No longer second guessing their decisions & interactions with others
Recognising their value
Being their authentic selves, often in environments where they don't feel they can bring their real selves to work
Developing their identity as new leaders

Clients describe my coaching style as honest, open, intuitive & direct. I'm known for calling forth the wise, grounded and confident part of my client for transformational results. I create the kind of space that allows my clients to be radically honest & to share their thoughts, feelings, worries and desires, knowing they will not be judged. I use my experience and skills to reflect what might be happening for the client, explore matters that might be going on 'underneath the surface' & offer new perspectives. As appropriate, I challenge my clients to follow through with actions in service of their growth & success.

My Background
I have over thirteen years' experience as a consultant & leader including experience in the
employment & skills sector where I supported hundreds of individuals into employment & led multiple government-funded projects. I have leadership and management experience in the private and third sectors and since 2018, I've been a board member of a women's refuge in the West Midlands, Gilgal. I later trained with the Co-Active Training Institute and gained my Certified Professional Co-Active Coach credential. I also gained my ACC with the International coaching Federation. I live in Nottingham, England with my family, including our bright & hilarious toddler! I also eat way too much cake.

Client Feedback
A White – Casting Producer
"I was good at pretending I was confident, as in I was able to talk the talk and be in meetings but internally it took up a lot of my energy. As a result of coaching, I'm less 'in my head', I feel less anxiety about work and managing teams and my added responsibility. I show up to meetings and I feel a lot more confident in myself. I'm not second-guessing myself. I definitely feel more confident within myself & my leadership skills. It's changed how I approach my job, work and managing teams. It's genuinely had a massive impact on me and my job and that's impacted my life. I am a better leader and manager and it's been a great experience."

P Etienne – Production Company Director
"I wasn't clear in my thinking & I didn't feel grounded. Working with Tamaan gave me the clarity & confidence to speak up in high stake situations & I am more of a leader. My ideas land & i'm commanding the spaces i'm in & my teams are doing better as a result."
Location:Nottingham, UK
Specialty Areas:Corporate Leadership, Cross-Cultural, Executive, Personal Growth
Associate Coach
Sally Fazakerley, ACC
Who I am: I am an Associate Certified Coach (ACC) through the International Coach Federation (ICF). I have worked with international clients in Coaching, Training and Facilitation for over ten years. I am British, and I have lived and worked across several continents (Asia, Europe etc) before building a life in Spain. I specialise in partnering with international leaders and managers to take their skills, team, and company to the next level. With a background in psychology (BSc), I am interested in how, by changing our mindset and behaviour, we can drive positive outcomes at work and home.
What I do: Through Coaching, I partner with clients to increase their awareness, responsibility, and empowerment at work. I strive to promote lifelong learning and independence to bring fulfilment and success in the workplace. I want everyone I coach to be challenged and impacted into action. I dare all of my clients to think bigger than their status quo, so they do not wake up at 65 and wonder what could have been.
What to expect: I work with people who are open to challenging themselves and learning. I will hold you accountable to make changes based on what you really want to achieve, both professionally and personally. Through compassion, I connect with people to make sure everyone has a fair chance to succeed.
What people say about my coaching:
" You have changed my life."

Tony Foreman – Head of Global Sales at Fonetic
"I highly recommended her coaching. Sally is a systematic coach who is very well prepared and able to discover new points to work on improving to be more effective. Her work has meant a particularly important change in my professional activity, which has positively influenced my daily work and personal life."

Juan Luis Polo – Founder of Good Rebels
"During my career, I have invested a lot of time in training, but I haven´t stopped to analyse where I want to go and what my real goals are. These coaching sessions are helping me not only professionally, but also personally, to optimize my time, to be more focused on what I want to achieve and to balance my life."

Beatriz Arce – CEO at PS21
Location:Madrid, Spain
Specialty Areas:Executive, Team, International
Associate Coach
Ann Leuth, ACC, MBA
The journey to authentic, conscious leadership and ultimate well-being
Ann Leuth is an ICF ACC dual-certified Executive and Wellness Coach that specializes in
leadership development, Emotional Intelligence (EQ-i 2.0), work-life balance and wellness. Ann
works with executives in high growth environments to break through the boundaries that hold
them back from maximizing their potential and leadership skills. A leader may have great vision
and strategies, but without the ability to create change, communicate effectively, and motivate
others to follow, brilliant strategies can fail. Through a process of self-discovery and committing
to personal responsibility, individuals are able to see themselves and others more clearly,
providing direction in challenging situations. By serving as a sounding board for honest
conversations within a safe space, Ann assists clients with their journey to authentic leadership
and enhanced emotional intelligence.

Ann combines career and business goals with a wellness vision that includes a healthy mind and
body. How we move our body, fuel it, manage stress, and balance our emotions impacts our
ability to lead. When a leader is physically well and mentally focused, they can act with
conscious intention to achieve peak performance in both their personal and professional life.

Experience

Ann has over 25 years of business and coaching experience across multiple industries. Having
spent many years in high pressure situations as a consultant and business owner, Ann brings real
world experience and perspective to her coaching expertise. Ann has consulting and coaching
experience on strategic issues, mergers and acquisitions, and in multiple functional areas with
Sea Change Growth, McKinsey & Company, and Key Corp. She has also owned a successful
manufacturing business that achieved strong growth and profit margins since inception.
Interests
– Board Member, A Doorway to Hope, Cary, NC. Non-profit supporting the working poor.
– A strong believer in the power of mindfulness, Ann practices yoga, meditation and loves
spending time in nature.
– As a sports enthusiast, she can often be found on a tennis court, golf course or in a gym
outside of work hours.

Client Quotes

"Ann is a patient, intuitive and natural coach. Ann has continued to have me challenge myself
and think outside the box. Through her unique coaching style, she helped me create a shift in
both my personal and professional life. I would highly recommend Ann to anyone seeking
positive change in their life!" – JP

"Ann helped me visualize my better self while motivating and challenging me to realize my
goals. Through her coaching expertise, she has helped me uncover and voice my greatest hopes
and fears and provided helpful strategies and tools to overcome barriers, recognize my strengths,
and practice important self-regulation and self-control techniques. I would recommend Ann as a
coach to individuals, groups, and teams that wish to better their health, happiness, career
success/productivity, and general well-being." -JW

"I would recommend Ann to anyone in need of guidance, both from a business perspective
and/or a personal perspective. I believe that one of Ann's greatest strengths is her ability to relate
to everybody. Her intuitive, emotional intelligence allows her to connect to each person in their
own space and help them shift to their most productive self for growth and development."- LJ
Location:Cary, NC USA
Specialty Areas:Executive, Wellness, Leadership, Emotional Intelligence, Work-Life Integration
Associate Coach
Debby Neely, PCC
Debby works with both formal and informal leaders to support them in realizing their potential and in getting results. She believes that leaders need a safe space to work on themselves and become the leader they are meant to be. A leader's world often contains complexity and ambiguity and she provides room for them to look at the work and themselves to get to their desired results.
Debby has supported all levels of leadership from the C-Suite to professional level employees looking at leadership. She spent 30 years in a fortune 50 company, including roles in leadership and as a leadership coach and leadership development facilitator. For the past three years, she has provided these same services for all types of organizations from corporations to small businesses to non-profit organizations.
She has helped leaders:
Create a results-driven team environment built on trust
Improve their communication skills
Transition into new roles
Develop and coach their team
Become more self-aware
Increase their confidence in their leadership skills
Manage change for themselves and their team
"Debby's ability to help me focus on my personal and professional goals and what I need to do to achieve them was invaluable. More than just a 'cheerleader', her insight and perspective made it possible for me to develop a clear and executable plan to which I could hold myself accountable."
"I've known Debby for years, partnered with her on several efforts, and had the distinct pleasure and benefit of having her serve as my leadership coach. Debby has an exceptional ability to listen, inquire, and motivate people to self-driven actions while also demonstrating a personal humility, a personal focus on continued learning, and without making you feel as if she is judging you. She is committed to helping others achieve their personal goals while embracing their own strengths and truth."
Location:Fredrick, MD USA
Specialty Areas:Leadership, transition, change, communication, talent development
Associate Coach
Tim Smith, ACC
I'm a leadership coach and I work with leaders, teams and small business owners who want to
develop their skills, improve their interactions and achieve greater results. At heart, I am perceptive,
analytical, and deeply motivated to make a difference. I work as a coach, facilitator, and
consultant with 20 years of wide-ranging, training and development experience.
I help:
managers & leaders refine their interpersonal skills so they can create an engaging work
environment, build better teams, and attain greater outcomes
executive and leadership teams interact more skillfully with less unhealthy conflict, allowing them to
be more efficient in their planning and decision making
small business owners fulfill their leadership potential by becoming more strategic, leading and
delegating more confidently, and creating a desirable organizational culture
I'm an ICF credentialed coach with 20 years of wide-ranging talent development experience. I have
a rich history of experiences to pull from. And though coaching is my focus, my background as a
leadership development consultant allows me to bring a variety of perspectives and tools to my work
with you.
I firmly believe that results follow relationships. At its core, my work centers on enhancing emotional
intelligence through deepened self-awareness, which allows clients to have more effective
relationships and achieve better results.
Work with me if you're ready to:
really hone your leadership effectiveness
create a more cohesive and productive executive team
spend more time working on the business, and less time in the business
When he isn't working, Tim enjoys time at home and with family. He is an avid hiker and
backpacker and has recently started to explore mountaineering.

"As a coach, he will challenge you to go deep and think about what drives you and your
organization. Tim brings a wealth of energy to every consultation. Be prepared to work hard with
him and see rewarding results!"
~KN Holmes

"His ability to help me see "the main things" … has been invaluable. Tim pushes me to
understand myself at a deeper level, which makes me a better leader."
~Beth L.

"Tim is fantastic at pulling the growth out of you!"
~Grace M.
Location::Staunton, VA USA
Specialty Areas:Corporate Leadership, Emotional Intelligence, Teams, Small Business Owners
Associate Coach
Dahlia Hanin, ACC, CPC, MA
My primary focus is helping professionals find their paths as leaders. To help them develop skills
evoking positive change within themselves and their work environment. From the age of five I
knew that I wanted to be a psychologist. After earning a BA in Communications Theory and
Research, I realized that I wanted to continue my education and pursued a Masters in Counseling
Psychology. At the time it wasn't my calling and I went back into the Advertising/Marketing
field and spent 25 years there — but I always felt there was something missing. After some soul
searching, research, and yes – coaching – I returned to my roots and trained at IPEC to become a
COR.e Energy Coach (and couldn't be more thrilled.) Now with coaching I get to combine my
love of helping clients uncover and reach their best selves, with my deep knowledge and
experience in the industry. I'm here to help all who seek more fulfillment and success with their
current role…and beyond.

WHAT CLIENTS ARE SAYING

"I hovered around the idea of working a coach for a long time. Circumstances conspired to bring
Dahlia into my life, and all of my ambivalence vanished after one session. Dahlia is my dream
coach with her generous spirit and razor sharp observations. She is such a talented listener, and
she does so without judgement. She lifts me out of confusion by reflecting my thoughts and
wanderings back to me in a more clear and concise package. It is with that clarity that I can start
to make new decisions for my life." — Marissa K.
"When I came to Dahlia, I had conflicting directions of what I wanted in life – both personally
and professionally. While working with her, I was able to take a deep and insightful look into my
own thought process, which pushed me to figure out what I truly wanted. I love that I came to
my own conclusions as Dahlia helped me navigate those thoughts with challenging self-
examinations. I now feel confident making my own decisions moving forward as I know which
powerful and meaningful questions I should ask myself in certain situations." — Laura C.
Location::Chicago, IL USA
Specialty Areas:Communication, Authentic Leadership, Career, Relationship
Associate Coach
Coleen McCray, PCC, MBA
An expert in inspiring excellence and advancing potential, Coleen McCray, PCC is a Certified Executive/ Leadership Coach and is most passionate about developing leaders and assisting seasoned leaders in path formation to their goals. Leveraging a unique blend of professional training in business, psychology and coaching with over 30 years of leadership experience in Information Technology/Financial Services, Coleen works with clients to successfully adjust to a new position, obtain a promotion or change in desired career path and/or prepare for expansion of responsibilities. She helps clients gain clarity, shift thinking and develop targeted strategies necessary to drive positive and measurable change in behavior in themselves, their organizations and their teams.
Coleen coaches leaders from the Manager/Director level up to C-level. She is a Founding Member of Powersource Coaching Program for Women In Technology International (WITI) and an Executive Coach with the CIO Executive Council.
In VP and Director roles in the financial services and law firm software industries, Coleen led the realignment of software development organizations to meet product demand and built trusted organizations that engendered cooperation and genuine alliances between IT organizations and their stakeholders needed to achieve maximized value-based results.
Coleen is also a Certified Mentor Coach, Gallup-Certified Strengths Coach and is certified in DISC®, Conversational Intelligence®, The Results SystemTM, Meyers-Briggs Type Indicator personality inventory, Emotional Intelligence EQ-i2.0 and the Center for Creative Leadership's suite of assessments.
Coleen holds an MBA from Wake Forest University, an MS in Counseling from Stetson University and a BS in Economics from Duke University.
Location:North Carolina, USA
Specialty Areas:Executive, Leadership, IT and Financial, Change Management, Agile
Associate Coach
Maureen Miller, MCC, B.Ed.
Maureen Miller, Master Certified Coach (MCC), brings 20+ years of business experience and 4000+ hours of Coaching experience to coaching leaders and professionals in the not-for-profit, for-profit, and government sectors.
Maureen is a Leadership, Career & Job Search Coach and received her coaching training through Coach U, holds a Bachelor of Education through the University of Calgary, and is working towards her Master's in Counseling (MC).
Maureen has Coached leaders and professionals on the police force, city services, and healthcare and offers Coaching through Employee Assistance Programs (EAPs).
Maureen creates a safe place for her clients to explore:
Their deeply held beliefs and attitudes
The life and work experiences that shape the lens they use to look at the world
Their fruitless patterns and habits
Their weaknesses, failures, and mistakes
How to leverage their strengths
How to increase the meaning and passion in their work
Maureen is a master at leveraging the power of humor with her clients to help her clients anchor what they learn and uses the principles of neuroscience in her coaching process. She also employs role-play, guided imagery, mind/body, and positive psychology.
As an Executive & Leadership Coach, Maureen is versed in the 360 Process, EQi 2.0, MBTI, Learning Styles, and Values in Action (VIA) Character Strengths Survey and loves to coach on Zoom and other teleconference systems.
She has a strong passion for personal branding and has co-authored book on the subject, called Me, My Brand and WHY. Maureen is also skilled in Coaching to support clients in navigating conflict.
Prior to becoming a Coach, Maureen worked in the Oil & Gas industry as a Project Manager (managing suppliers) and has also worked in the Accounting, Public Relations & Communications, Organizational Development, Training, and Curriculum Development business functions. Maureen was also a teacher for nine years.
Maureen is very active in supporting the Coaching community as:
A faculty member for Coach U (one of the first coach training schools) where she supports Coaching students, from around the world, in gaining coaching skills
A Credentialing Assessor for the International Coach Federation (ICF) (through this experience, she is highly versed in the ICF Core Competencies and the ICF Code of Ethics)
An Evaluation Consultant with the WEBECS Program Evaluation Assessment Tool Team, which is currently evaluating and selecting the programs for the WEBECS executive coaching track
Maureen has served on the board of directors for several nonprofit organizations where she performed leadership and board development workshops and represented these groups through public speaking engagements.
Maureen currently serves on a committee called the Patient Care Network of British Columbia, Canada, which will make sweeping changes in in-patient care for the Canadian healthcare system.
As part of an annual public education initiative, Maureen also wrote, directed, and edited a television show called Chance for Change (aired on the local CRTV television).
Maureen is also specially qualified to support people on the Autism Spectrum with Job Search, Career and Life Coaching, as her son is on the spectrum.
"I really enjoyed my two DiSC coaching sessions with Maureen. She helped shine some light on my unique profile characteristics and provided me with some personal insight to maximize my strengths."

Manager, Banking
Location:Comox Valley C (Puntledge-Black Creek), British Columbia, Canada
Speciality Areas:Corporate, Career, Executive, Health & Wellness, Groups & Teams
Interested in joining our amazing community of coaches?