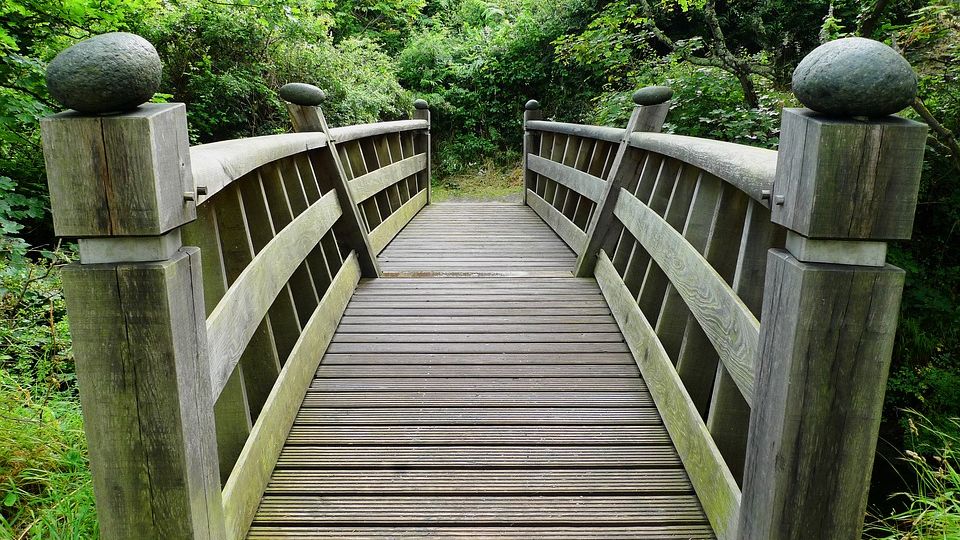 Earlier this month I had the opportunity to participate on a panel for a local Association for Talent Development (atd) chapter. The topic was career transitions and given my years of experience and practice in talent development, I was excited to share my perspective.  While this is not currently an area we focus on at the Grilled Cheese Coaching Co., we do specialize in working with high tech companies to ensure their managers and leaders are set up to succeed in high paced growth environments, which often means supporting first time managers as they transition from individual contributor to manager roles – one of the most significant yet frequently underestimated career changes in terms of impact to individuals and teams.
Everything changes
Career paths are volatile and tenuous, and no matter how goal-oriented and ambitious we may be, the truth of the matter is that many factors are out of our control.  Ask anyone with at least a few years in the workforce and they will likely share the surprisingly winding path they never could have predicted taking to get to where they are today.  Career trajectories can change for many reasons –
Voluntary: "I have been working closely with the marketing group and they've opened a requisition to have me transferred to their team."
Involuntary: "My manager told me my role was eliminated and I would lose access to the building and systems by end of day"
Planned: "I have accepted an offer for a leadership role at a company I have admired for some time"
Unplanned: "My wife was offered a promotion in Prague and we have to move by the end of the month."
The five habits
There are lots of other situations that could lead to a career change, however what remains the same in any of these scenarios, which was brought to light on the career transitions panel, is to focus on those things that are within our control.  By doing this, you will lead yourself through the transition with grace. I wanted to share these insights while they are fresh in my mind, in the hopes they will be of value to the folks out there anticipating, fearing, in the midst of, or recovering from a career transition.
Keep your resume [and LinkedIn profile] updated – your skills change with every new project, team, challenge and leader you encounter. Set yourself a calendar reminder to update your resume every six months with more of a focus on measurable results that you realized, rather than duties and tasks you took on. This ensures that it will not be a tedious and overwhelming task when you need it; having to recall five years of career results after a layoff is stressful.  Regularly updating your resume is also beneficial in identifying what you want more or less experience in and your key development areas…see the next habit. [Pro Tip: Many questions came up during the panel discussion around the practice of cover letters; given the amount of resumes that come in for each posting, it seems they are only necessary to explain what may be unclear on the resume, a gap in work history for example.  It goes without saying that spelling and grammar should be impeccable.]
Manage your own development: learning and development are kind of a passion for us, and I was pleased find this as an important discussion point during the panel, as well. Don't wait for your company or your manager to invite you or require it – take control of your own development. Even if there is NO BUDGET internally (which is rare, have you asked?), it is important enough to invest your own budget to keep your skills updated and relevant and be prepared for what you hope to be doing next. A few of our previous blogs discussed how to amplify your own leadership training, and three words to unleash your learning potential which go into detail about identifying your skill gaps and getting the most out of your learning experiences.
Always cultivate your network – Author Porter Gale is quoted as saying "your network is your net worth." It is heartening and humbling when you realize how eager your network is to help you… if you have been in touch recently. This means regular attendance at industry and professional meetings and conferences. Share interesting articles and videos on linked in (or directly through email), meet for coffee or happy hour, organize a book club, or schedule a meetup. This is not everyone's comfort zone, and it may seem like work, but that's because it is, and you will reap the benefits in more ways than you could realize.  It will also help you to keep abreast of industry trends and opportunities for development… see the habit above (are you sensing a theme?)
Don't underestimated the toll it can take – a career change is a significant life change impacting many aspects of your regular routine that you might take for granted and therefore haven't considered – dependent care, health benefits, income, commute, work/life balance, peers and colleagues just to name a few. Even in the case of a voluntary and planned career change there is a significant amount of stress. Be sure to keep it all in perspective and allow yourself very important self- care for the mental, physical, and emotional effects it will have on you. Take some time to decompress, clean your house, buy a first day/interview outfit, go to the gym, spend time with friends. Allow yourself to close the book on your former role and wrap your head around the next role; start with a renewed sense of focus and energy. Try to keep things in a positive light and focus on the ways your life will improve and the opportunities presenting themselves which you wouldn't have known about or taken advantage of otherwise.  It is essential that you are talking about it with someone openly, ideally a trained professional like a coach or therapist who will not only help you survive a career change but come out on the other side thriving.
Get used to disappointment – Recruiters and hiring managers are overwhelmed with resumes and applications, which gives them very little time with each one. They are also relying on "intelligent" applicant tracking systems (ATS) that are looking for very specific words or language in each resume to filter them. This may mean, unfortunately, that yours is overlooked…..often.  This says more about the organization and the process than your skills and value.  As difficult as it sounds, this is something you will have to accept as a part of the process, and all the more reason to practice habits 1-4 above to increase your success and decrease your "time to new role".  For additional insights on how to manage rejection, and some spirit-rising videos on one man's rejection journey, check out Rejection Therapy with Jia Jiang.
We have all learned from our own and others' life experiences, and it was fascinating to hear those lessons from many professionals in the room.  Since I was asked to participate on the panel as an "expert," I was not anticipating also learning as much as I did – from the two other panelists, as well as the audience members.  It doesn't take a background in talent development to have a perspective on career transitions.
What now? 
If this article resonates with you, please share it with others. You can also leave a comment below to let us know you visited and share any additional insights you might be able to offer other readers.
And, if you'd like to know more about how you can unlock the potential in your High Potential employees in a safe, sustainable and scalable way, please visit www.grilledcheesecoaching.com, or join our mailing list.