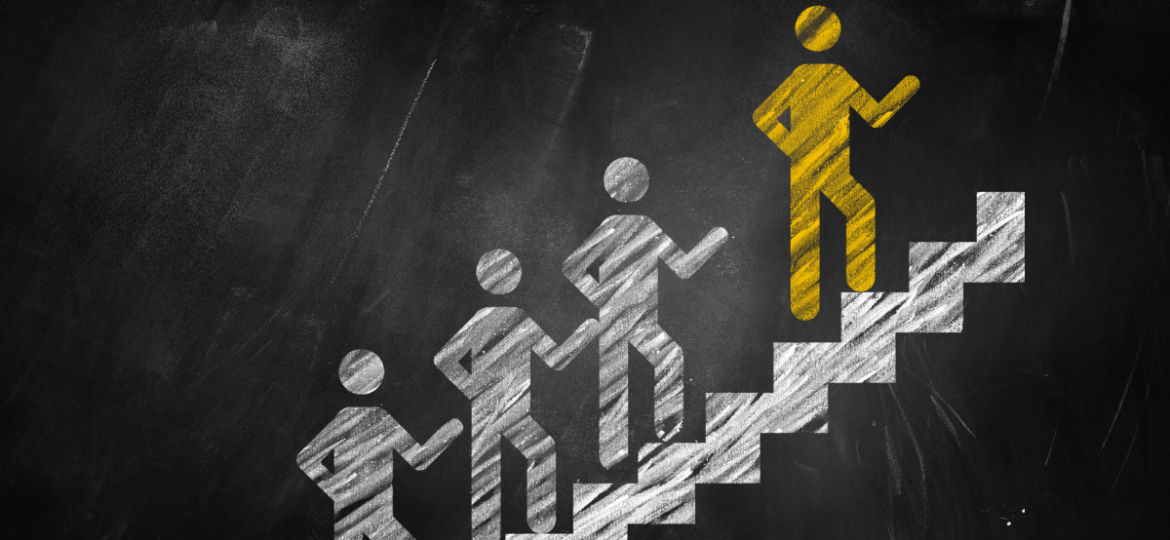 In this blog series, we're exploring the role that coaching should play in your overall People Development strategy. In our previous post, we attempted to differentiate internal and external coaches, and explored their relative merits in three common employee development situations. Of the three we explored, the most interesting questions emerged when considering a deliberate coaching strategy for High-Potentials.
Defining High-Potential
High-Potential Employees (Hi-Pos) typically display the following characteristics:
Performance: They will perform well in their current role or demonstrate the ability to grow rapidly to meet and importantly exceed the performance expectations of that role.
Potential: They have clear head-room to grow further, beyond the performance expectations of their current role, as well as to step up to take on roles with the opportunity to have a greater impact on the success of the organization (which might include taking on more management responsibility, or moving into a more strategic individual contributor role, for example).
Engagement: An oft forgotten dimension, engagement essentially considers their commitment to your organization. Without that commitment, they will either withhold some or all of their performance capacity, and / or take their potential with them when they leave your organization to go someplace else!
True Hi-Pos are at the intersection of those three dimensions, and from there they have the capacity to grow and thrive within your business. If any one dimension is missing however, you don't have a Hi-Po. At least not one that is going to impact your business in the way that a true Hi-Po will if managed effectively (for example, achieving the fabled 10xer status)
Performance vs Potential
One of the most common mistakes managers make is in seeing their highest performing employees as high-potentials. While you need the capacity for high-performance to achieve true high-potential, performance alone is not enough. A high performer without the potential to grow into future leadership positions, while being part of the back-bone of your current organization, will not be the one to lead that organization to the next level of success. This mistake not only costs the business as they invest in the wrong future leader, it costs the employee as they are unable to meet the expectations and challenges of the next level and may ultimately burn-out or leave the company, taking their great performance with them.
Another common mistake is to overlook a lower-level performer that is on a rapid growth trajectory. Performance management systems that take an annual snapshot of employee performance might miss the rapid acceleration of an employee that is gaining ground in their current role with the willingness and ability to go far beyond it in the long run. Overlook these Hi-Pos at your peril, because if they hit a glass ceiling, they will take that potential to a company that does recognise their insatiable desire for challenge and growth.
Creating a pipeline for potential
Assuming you have the management systems in place to recognise high-potential in all its many forms, the next challenge is to ensure you have a way to establish a system that supports and nurtures this critical part of your talent pool.
This is often beyond the scope of individual managers – who are too busy managing their entire team to invest disproportionate time and resources in one or two employees (keep in mind Hi-Pos make up only 3-5% of your employee population).
Additionally, unlocking potential within the scope of normal daily operations is difficult if not impossible. Your future leaders need to gain experience beyond the status quo and need (want!) to be able to stretch through assignments that are beyond the scope of their day jobs.
Even the very best managers struggle to offer their Hi-Pos everything they need, expect and want in order to unlock their potential, so this typically leads the organization to develop programs that focus on this critical population as they establish a strategy to retain and grow those employees over the long-term.
The High-Potential Development Program
Many organizations come to recognise that a deliberate development strategy for Hi-Pos is the only way to meet the expectations of the employee and the future needs of the business. High-Potential programs come in many forms, from LDP (leadership development program) style programs that blend classroom-based training with additional assignments, projects and development activities, to rotational programs that expose employees to other parts of the function or business more broadly. However they're implemented, they must be designed to create a diverse range of growth opportunities for the participants. A one-size-fits-all sheep-dip approach won't cut it for this population, and they will expect (demand) more of a customised experience.
Coaching for Potential
And so, we return to the question of coaching for this population.
One of the challenges facing both the employee and the organization is how they integrate and sustain the learning they have experienced in the 'classroom'. All too often, the learning is not effectively translated into tangible value for the business.
Eduardo Salas, an organizational psychology professor at the University of Central Florida told The Wall Street Journal that "by the time you go back to your job, you've lost 90% of what you've learned."
That can lead to frustration on the part of the employee, as they meet the reality barrier that prevents them using what they've gained, and to a loss in ROI as the investment the organization has made is all but wasted.
Further, even the best designed program will still have a broadly common curriculum for participants. So, despite the fact that you have selected these rare employees for their unique talents, you are forced to treat them the same.
This is where coaching can transform the experience for the employee, and significantly increase the ROI for the business. Providing each program participant with a coach can help them in a number of critical ways:
Helping them to understand and integrate what they have learned into their lives and work
Enabling significantly deeper learning and new insights as they are able to explore program topics and experiences further
Providing a unique path through an otherwise common curriculum, by working to establish specific and individual development goals, and then supporting them as they seek opportunities to fulfil those goals
Offering support and encouragement as they stretch, fail and succeed, championing them as they go beyond their current limits
Addressing the whole person, not just the corporate-self. With any personal change and growth experience, there is necessarily a period of imbalance as the Hi-Po breaks out of their comfort zone. This brings a risk that other parts of their work or life may suffer, leading to unanticipated and unintended consequences that a coach can help the client to navigate, ultimately achieving balance in the new normal
If it seems like coaching when combined with an existing development experience is overkill, consider research by the International Personnel Management Association (IPMA) which concluded that "ordinary training typically increased productivity by 22%, while training combined with life coaching increased productivity by 88%."
Coaching Challenges
In future blog-posts, we'll explore the unique challenges that face a coach working with a high-potential as they stretch into that potential, but suffice to say this is an area that requires the full range of coaching skills and experience.
In our previous post in this series, we explored when to use internal and external coaches. We have attempted to make the case for a deliberate coaching strategy for High-Potentials in this post. As you decide whether to leverage your internal coaching resources or go externally for this employee population, keep in mind that while they may be relatively junior now, they are your future VPs, SVPs, GMs and C-Level executives.
If you manage your talent pipeline well, there is no reason your future CEO could not be part of this pool of talent today. This is therefore an investment in the future of your company, and not one that should be taken lightly.
What now?
If this article resonates with you, please share it with others. 
And, if you'd like to know more about how you can unlock the potential in your High Potential employees in a safe, sustainable and scalable way, please visit www.grilledcheesecoaching.com, or join our mailing list.