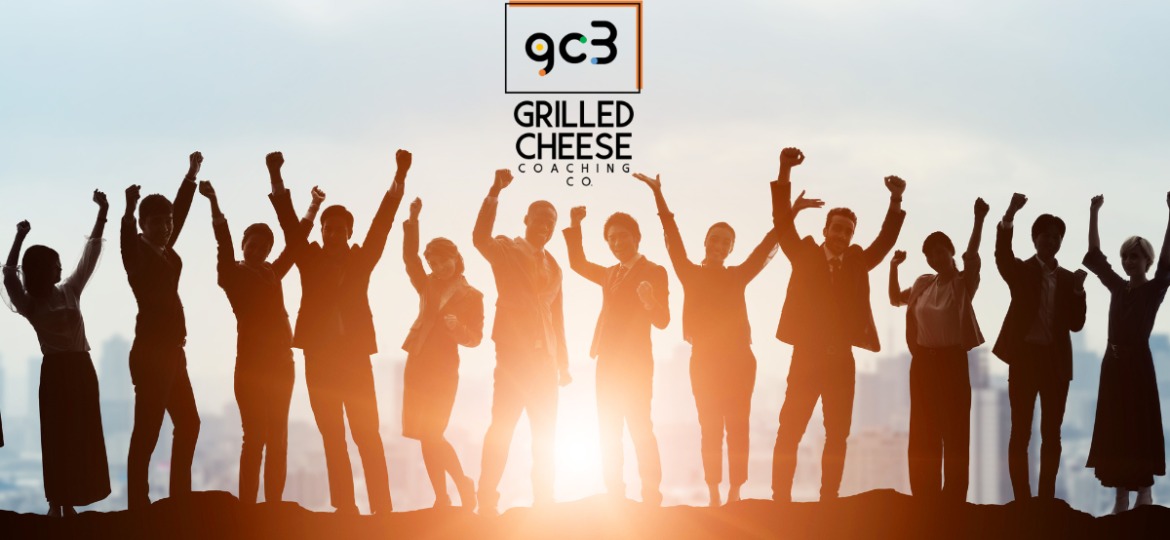 In this blog series, we're exploring the role that coaching should play in your overall People Development strategy. Our previous post made the case for the value and impact of coaching. Here, we explore how to build more discipline around the coaching process and programs to ensure they are meeting the current and future needs of the business, and providing the ROI that they should be.
Natale and Diamante (2005) reinforced these two points, identifying  numerous positive benefits of coaching for organizations, including: achievement of both personal and professional goals, increased performance (for example, increased sales), enhanced employee satisfaction, better organizational communication, greater self-awareness, ability to lead more effectively during periods of organizational change, and capacity to make quicker and better decisions. However, they also observed that many companies "lack a disciplined approach to managing the coaching process and measuring outcomes"  (McDermott, 2007, p. 35).
Deliberate vs Emergent Strategy
Clayton Christensen introduced the concepts of Deliberate vs Emergent Strategy in his excellent book "How Will You Measure Your Life?" (HarperCollins, May 2012).
In using the term "deliberate" here, we mean it's time to make conscious what is probably already happening organically across the company. As with any strategy that will require significant, top down, sustained investment and commitment, it's worth giving it some time to percolate a little before doubling down on a particular approach, so (1) don't just go all in without taking the time to learn what already works for you, and (2) be sensitive to the investments already happening in the lower tiers of the company – both from a financial, but also much more importantly, cultural perspective. At some point it will be time to take that emergent strategy and make it deliberate however.
When you take a closer look, you'll undoubtedly find pockets of the organization that have been using coaching at some level for some time. These are experiments your employees have been running for you, and you should take the time to respectfully acknowledge and learn from them.
We'd recommend you set up a small cross-functional 'Tiger' team to build the deliberate strategy. Give that team executive sponsorship – this stuff matters, and it will need that credibility. Have the team talk to the parts of the organization that are using coaching today. Seek to understand the drivers and outcomes. What are they seeing anecdotally (you'll get lots of these) and what are they measuring empirically (you'll get a lot less of these). What have they learned that could apply more broadly?
Get the influencers from each group together and have an open discussion to see what insights emerge. These are your change leaders. Be prepared for some tension to show up as the change leader from each group will feel some sense of investment and ownership in 'their' approach. But allow that process to play out – even if you don't go with a particular group's approach – or indeed any of those currently being employed – the change leaders will feel like they've contributed to the overarching strategy and will be more invested in it as a result. That will be vital as they go back to their 'factions' to represent the new strategy as their own.
What you're likely to learn from this process is that:
There are many different potential applications of coaching within your organization, from improving team or manager / employee communication, to addressing performance challenges, to transforming team or organizational cultures, and beyond.
There are many different 'flavors' of coaching being used, from the home-grown to the ICF accredited. And / or a mash-up of several approaches in any given case.
You'll see a mix of coaching with mentoring, sponsorship and other stances. These terms may be used interchangeably, even though they are very different activities.
Where coaching is used, there's anecdotal evidence it works, but it's hard to find solid metrics to back that up.
There will be a few passionate advocates for coaching in each group – particularly those that give or receive any form of coach training themselves.
Outside of the training environment, coaching is applied inconsistently or at least not very systematically.
We'll explore all of these points in future posts, but for now let's look at the most challenging: 4. Where coaching is used, there's anecdotal evidence it works, but it's hard to find solid metrics to back that up.
Measuring Success
This is often the hardest part of any change management strategy. How do we prove it's worth the investment? This is where you need to challenge your Tiger team: Just because the support team in Prague can't justify the cost of the coaching program they've developed for their managers, it doesn't mean that there isn't an ROI. Likewise, just because it's hard to measure long term outcomes, it doesn't mean you shouldn't try.
People often know intuitively that there's value without being able to prove it. After all, why would coaching programs be springing up all over your organization if there weren't some value there? So, first trust that there is, and then use an incremental roll out to prove it. Build. Measure. Learn. Repeat!
And you will need to prove it if your strategy will get the sustained support it needs from executive leadership. So, consider building some of the following in to the measurement strategy:
Control groups, to isolate coaching as the primary cause of a change (this comes with an incremental roll out)
Broad measurement tools such as employee opinion and / or engagement surveys
Specific measurement tools such as peer / manager evaluations, 360 surveys, or other ways of tracking individual performance over time
Goals tracking, and completion of goals
Succession management metrics, like the availability of suitable successors, and / or readiness
Employee turnover rates, and general retention metrics
Specific functional metrics, such as sales quotas, support call MTTR, etc.
Revenue and costs
External measures such as customer satisfaction, Net Promoter etc.
Etc.
Remember that the metrics are there to help you learn, so use them to improve each subsequent phase of the roll out. Use dashboards and scorecards to build confidence in the executive leadership team. Recognise and manage expectations that many of these measures will not be impacted in the short term (for example revenue or NPS), so have both a short- and long-term measurement strategy in place. And stick to it. Don't allow the initiative to fall foul of the inevitable leadership changes that will occur at the executive level – the revolving door is the quickest way to kill strategic initiatives. So have multiple stakeholders and sponsors and ensure the tiger team is staffed with loyal and committed (albeit ambitious) employees.
In our next post, we'll start to consider where and how to invest in your coaching capability, exploring when to use internal vs external coaches.
What now?
If this article resonates with you, please share it with others. And, if you'd like to know more about how you can unlock the potential in your High Potential employees in a safe, sustainable and scalable way, please visit www.grilledcheesecoaching.com, or join our mailing list.